There is no one else that can sew this well in New Braunfels.
Quality Alterations in New Braunfels
The best sewing in New Braunfels starts and ends here. We've recently opened our doors, but we've been at the helm of the industry for over 20 years as alteration specialists. Our job, and promise to you, is to make sure every piece of clothing from shirts to pants and dresses fit like a glove.
---
Becky's Alterations Services
The services you need when your clothes have to fit just right.
Alterations
From hemming dress pants to tapering, we'll make sure your garments fit perfectly.

Repairs
Broken zippers, tears and even holes can be repaired quickly in our shop.

Formals
We don't make dresses. But our in-house specialist can alter formal clothing.
If you've had some problems with work from other alteration "specialists", come visit us. We can fix those errors.
Call us today at (830) 660-0887 to have your alterations done right the first time.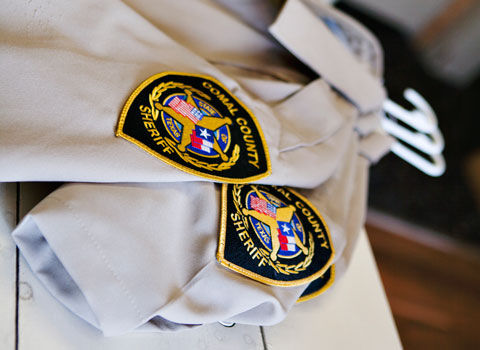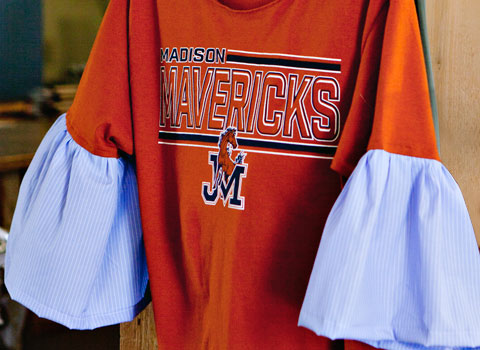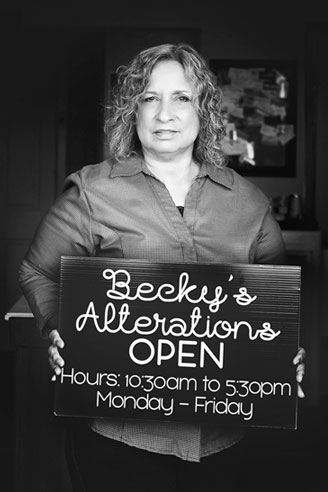 Meet Becky
Hi, I'm Becky of Becky's Alterations.
I started sewing when I was in high school, and I never stopped. That was 30 years ago, and since, I've had the pleasure of working for some of the industry's top names. I was supervisor of Simpson Performance Products (a company that made custom and standard racing gloves). My job with the company was to oversee all of the gloves sewn in our factory to ensure they met the stringent quality standards needed in the performance world. But I was able to dive back into my true passion of being a seamstress when I worked with Tip Top Cleaners for 12 years before moving on to a position at Salge's Cleaners and Alterations (an iconic name in New Braunfels for 61 years).
Now, my specialty is offered to everyone that walks through our doors. We provide a close-knit relationship that other alteration shops have simply forgotten. My goal is to put a smile on every client's face, and this happens one stitch at a time.
Alterations Done Right
At Becky's Alterations in New Braunfels, we communicate with our customers so that they know exactly which alterations are needed for their clothes to fit just right.
No one else in New Braunfels will provide the attention to detail to each and every alteration performed. Our passion shines through with our sewing, and we'll make you feel comfortable and confident that your clothes will fit right – no waistbands that are too tight, or sleeves that are too long.